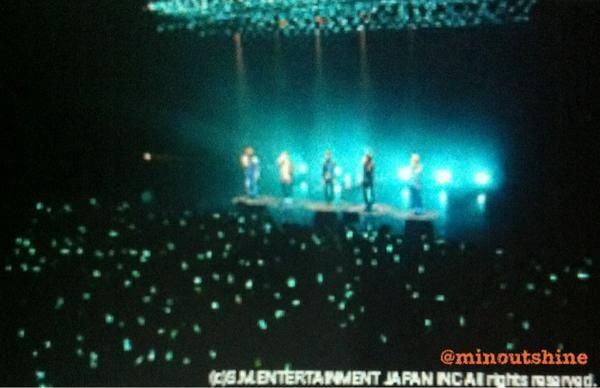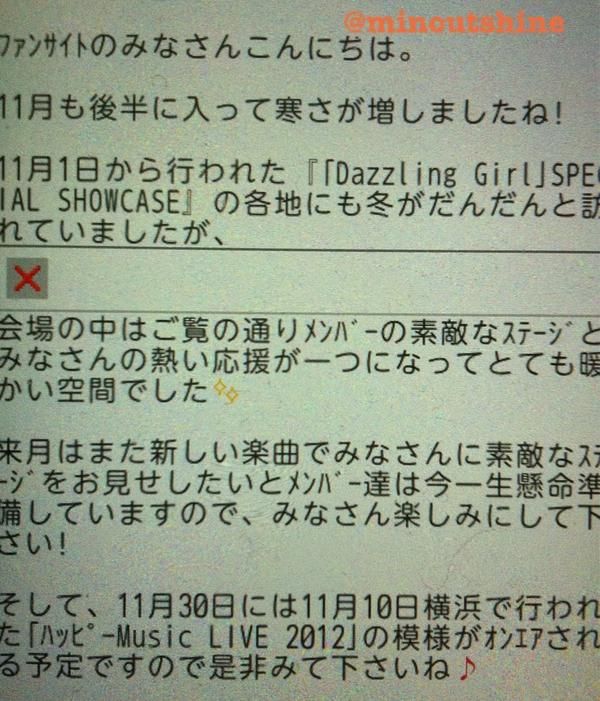 Halo untuk semua orang yang mengunjungi fansite tersebut.
Hal ini sudah di paruh kedua November dan itu semakin dingin, bukan?
Musim dingin secara bertahap datang ke setiap wilayah yang memegang 'DAZZLING GIRL SPECIAL SOWCASE ' yang dimulai dari 1 November, tapi seperti yang Anda lihat di foto, kinerja indah oleh anggota bersama-sama dengan semua gairah Anda sorakan bersatu menjadi satu dan membuat tempat menjadi ruang hangat.
Para anggota sekarang melakukan yang terbaik untuk mempersiapkan lain kinerja luar biasa untuk menunjukkan kepada semua orang melalui bulan baru mereka berikutnya tunggal, jadi silakan berharap untuk itu!
Juga, rekaman dari 'MUSIC LIVE Selamat 2012' yang diselenggarakan pada 10 November lalu dijadwalkan akan ditayangkan pada 30 November jadi silahkan mengambil melihat hal itu.
Sumber / Kredit: minoutshine
Diterjemahkan oleh: The shining World
posted by : the shining world
PLEASE TAKE OUT WITH FULL CREDIT!!!